CMS Eagle Sounds takes the Diamond
Crossett District Administration
Thursday, May 10, 2018
CMS Eagle Sounds takes the Diamond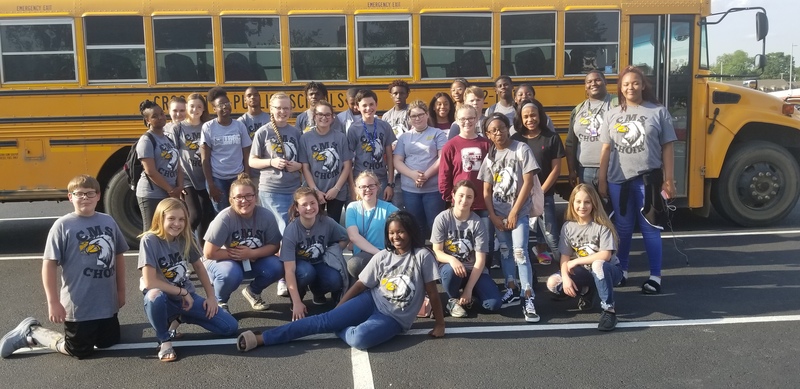 The CMS Eagle Sounds Choir ended their performance season with a magnificent rendition of the Star-Spangled Banner Tuesday night @ Dicky Steven's Stadium in North Little Rock, AR. The choir was given great compliments from players and park officials!

Students also enjoyed watching the Travelers play the Naturals and several students caught foul balls from their seats near first base! It was a great night all around!

Mr. Murdock would like to the extend a huge thank you to the community of Crossett that continues to support the CMS Choral program as it takes on performance after performance! Thank you so much for supporting the arts and our students!