News
The Engineering Eagles Robotics Team, led by Melissa Martar, had their first competition recently. All 3 teams did really well! In teamwork, 7th grade came in 2nd, 6th grade came in 4th, and 5th grade...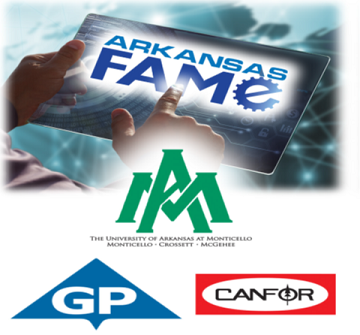 VISION The purpose of the Industry collaboration for Advanced Manufacturing Education is to be the catalyst for developing world-class technical talent for manufacturing. The program will strive to...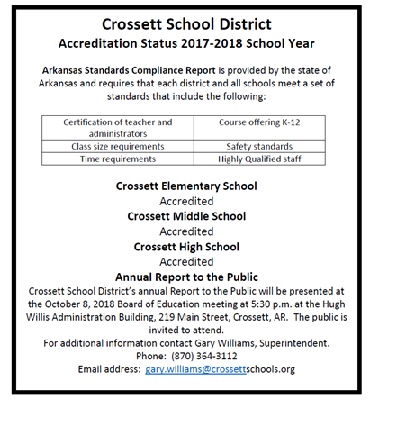 The Crossett School District's Annual Report to the Public will be presented at the October 8, 2018 Board of Education meeting at 5:30 p.m. at the Hugh Willis Administration Building, 219 Main St.
SEE ALL NEWS
Live Feed

Crossett School District will be dismissed November 19th-23rd for Thanksgiving Break! We hope everyone has a safe and happy holiday. view image
3 days ago |
Whitney Farmer
Roads are clear and school will be in session today. Drive safely.
3 days ago |
Crossett School District

Panoramic view of the new Crossett Eagles Arena! view image
4 days ago |
Whitney Farmer
The Engineering Eagles Robotics Team, led by Melissa Martar, had their first competition recently. All 3 teams did really well! In teamwork, 7th grade came in 2nd, 6th grade came in 4th, and 5th grade came in 5th. In skills, 7th grade tied for 2nd place. The 7th grade team won the Design Award and the Excellence Award, which is the highest award Vex gives out!! We are so proud of all three teams! They are off to a fantastic start! view image
10 days ago |
Crossett School District
SEE ALL posts