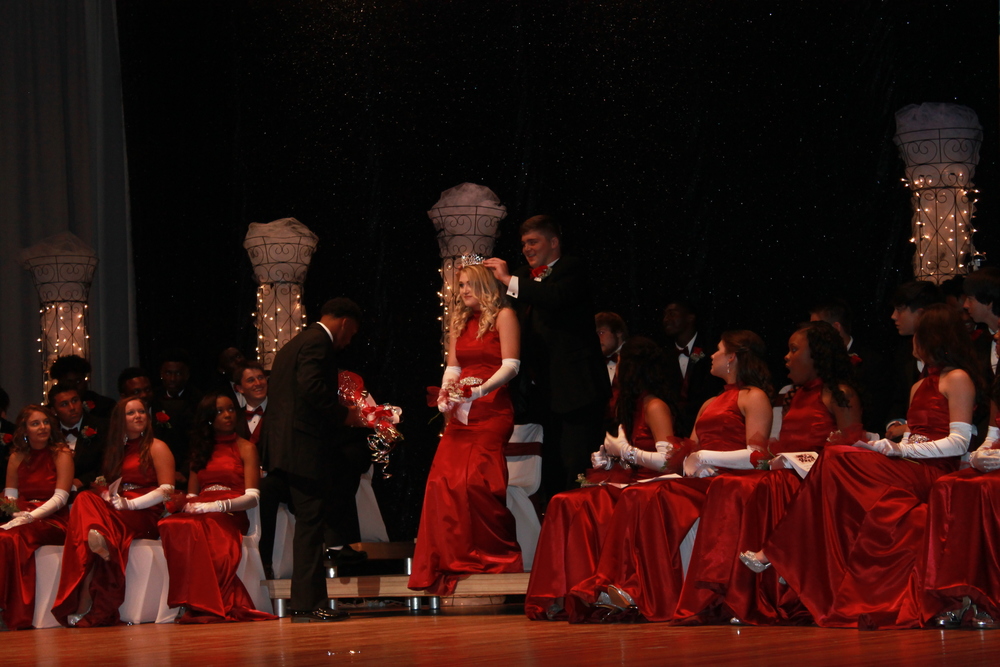 CHS HOSTED HOMECOMING ASSEMBLY
Kelsey Babb and Orlando Mondragon
Friday, October 06, 2017
On September 29, Crossett High School hosted the annual homecoming assembly with the theme, "City of Dreams." While family, friends, and students entered the auditorium, Mary Kraft played prelude music on the piano. Principal, Mrs. Alicia Brown, opened the ceremony. The Pledge of Allegiance was led by Karis Staley. CHS Kantorei sang the Star-Spangled Banner.
Emcees, Carson Grannon and Davonne Moore, introduced the homecoming maids. The maids were Audrianne Bradford, Katie Lynn Carter, Brooke Courson, Kelsey Dumas, Treasure Ellis, Julia McGhee, Kaylie Pullin, Emily Rush, Ila Toon, and Khalia Williams.
Next, a talent portion was performed for the maids, escorts, and audience. Ever Rose Minor opened the talent session by singing, "Can't Help Falling in Love with You." Following that, Phebe Dawson sang, "Rise Up." McKenzie Davidson sang, "Bubbly." Then, Malik Caldwell performed a dance mix that energized the crowd. Karis Staley then sang, "Broken Ladders." Eriq Perdue closed the talent portion by singing, "This is Not Goodbye."
Finally, Grannon and Moore announced Katie Lynn Carter as the 2017- Homecoming Queen. After being crowned, Katie Lynn stated, "I was shocked and felt honored that my classmates chose me as Homecoming Queen."
Shortly after, the pep rally began with Coach Nason encouraging the football team to do their best and the community to come and support them. The Eaglettes performed a hip-hop dance to pump the crowd up. The Cheerleaders followed, dancing to a cheer mix to continue the pep rally. Both squads cheered on the Eagles and closed with the alma mater.