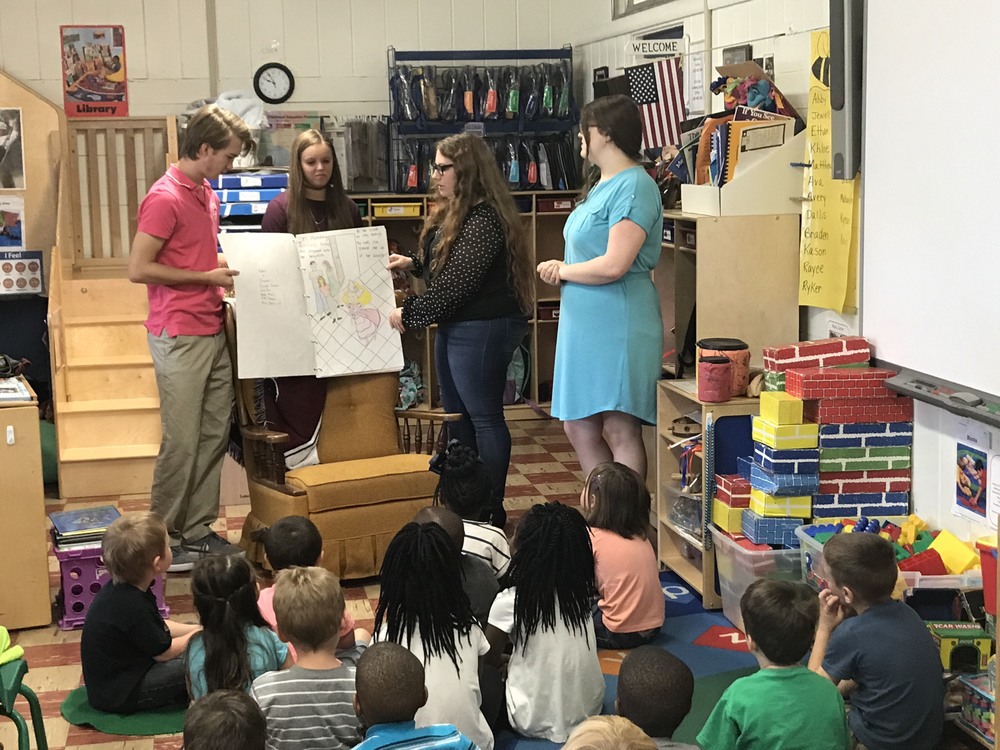 CHS Teacher Cadet Attend Summit
By: CHS Journalism Staff
Friday, September 29, 2017
Crossett High School Teacher Cadet students created original children books to read to the students at Hastings Learning Center.
The students in the Teacher Cadet program have the opportunity to learn about the path in becoming a teacher. Students follow a curriculum based program as students on a college level. Students learn all facets of the teaching profession culminating with a student job shadowing program at the end of the school year.
The Arkansas Teacher Cadets Program is a nationally recognized teacher recruitment program aimed at attracting the best and brightest high school students to the teaching profession, according to arkansased.gov. The course is a rigorous college-leveled class aimed to recruit students to become teachers added April Adams, instructor of the program. She also said, "For a student to be eligible to enroll in the Teacher Cadets course, candidates must have at least a 3.0 GPA/GPR on a 4-point scale."
The Teacher Cadets Program provides the opportunity for schools and districts to recruit homegrown educators and opens a gateway for these students to return to their communities as education professionals. Crossett High School having this program is an investment for its future said principal Alicia Brown.