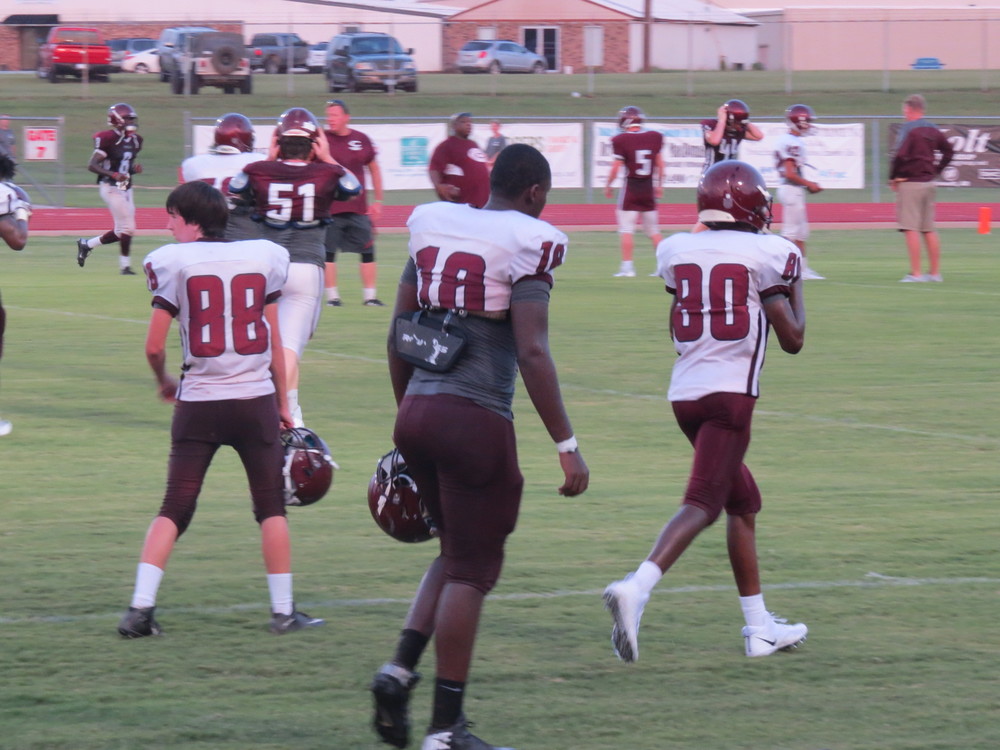 Maroon and White Football Game
Carson Grannon
Friday, August 25, 2017
The Crossett Eagles hosted their annual Maroon and White Football game August 18, 2017 at 6:00 p.m. This event introduced the Crossett Eagle football teams for seventh grade, junior high, and high school. The CMS Cheerleaders and CMS Juniorettes as well as the CHS Cheerleaders and CHS Eaglettes were also presented.
Entrance for the Maroon and White game was a bottle of laundry detergent. Members of the Crossett Booster club also invited new members to join.
The event began with performances by the CMS Cheerleaders and CMS Juniorettes followed by the CHS Eaglettes and CHS Cheerleaders. Following the performance by the CHS Cheerleaders, the CHS Cheerleaders, along with their coaches Wanda Henderson and Judy McCay, presented a plague to Ramanda, S'quan, and Chris Duke in honor of their son, Chris Duke, who passed away this summer.
The first game played consisted of the first string defense versus the first string offense. Eleven of the best, regardless of grade, went head to head to practice for their upcoming season. The same process was used for the second string defensive and offensive lines.
When asked how Senior Carson Gilbert feels about the 2017-2018 CHS football team, he stated, "If we work as a team and do our assignments on and off the field, we will exceed all expectations." He also added, "The Crossett Eagles football team and student body can expect a better season than years before." Senior Tanner Courson also agreed. "I think the games went very well. Things are looking up for the Eagles. "