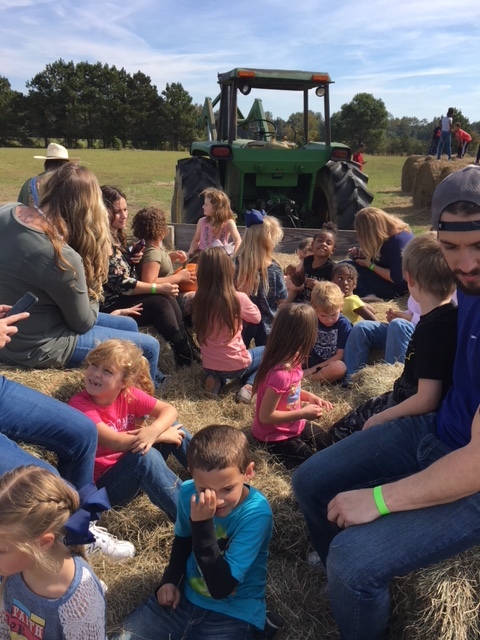 Pumpkin Time!!
Leslie Mansur
Wednesday, October 25, 2017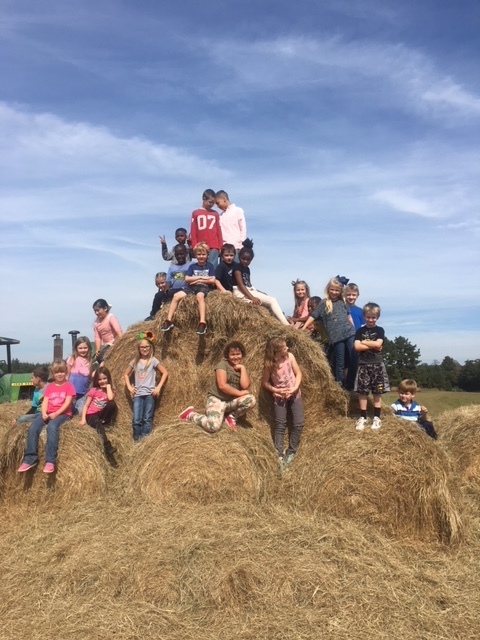 Fall is in the air, and Crossett Elementary students are making their annual trek to Old Milo Farms Pumpkin Patch. After a short bus ride to the farm in Milo, eager students disembark amid moos, neighs, and oinks. Students can choose from a variety of activities including a corn maze, barrel train ride, corn pit, goat walk, and a petting zoo with ponies, goats, pigs, chickens, and bunnies. Many are content to just run around and enjoy the fresh air or take a turn on the caterpillar swings.
While students enjoy being outside the classroom, the pumpkin patch is also an educational experience. Owner Lonni Davis takes time to walk each group through the life cycle of a pumpkin. Students learn what the pumpkin seed needs in order to sprout and how the vine grows along the ground with the blossom turning into a pumpkin. The highlight of the trip is getting to choose a pumpkin from the patch to take home. Students return to school tired but happy, toting pumpkins of all shapes and sizes and full of stories to share about their day on the farm.