Eagles Esports
Crossett District Administration
Monday, February 24, 2020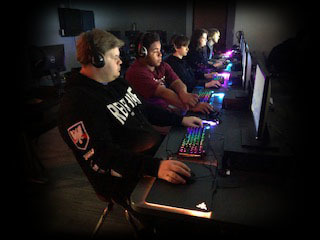 Crossett High School students have a new sport to choose: ESports. Arkansas Activities Association has partnered with Playvs to bring League of Legends and Rocket League to students in Arkansas.
There are three Eagle League of Legends teams: CSD VIBE, CSD Deadly Royals, and CSD Trailblazers. There are four Eagle Rocket League Teams: CSD Eagle Mafia, CSD ATK, CSD Rocket Knights and CSD Weeabo. A total of 32 Crossett High School players are registered and compete.
You can look forward to seeing twitch streams from both our League of Legends and Rocket League teams on Tuesday and Thursday respectively. The sport is coached by Lisa Sharp and Kat Latigo.